Spotlight on Stuart & Branigin's 2019 Summer Associates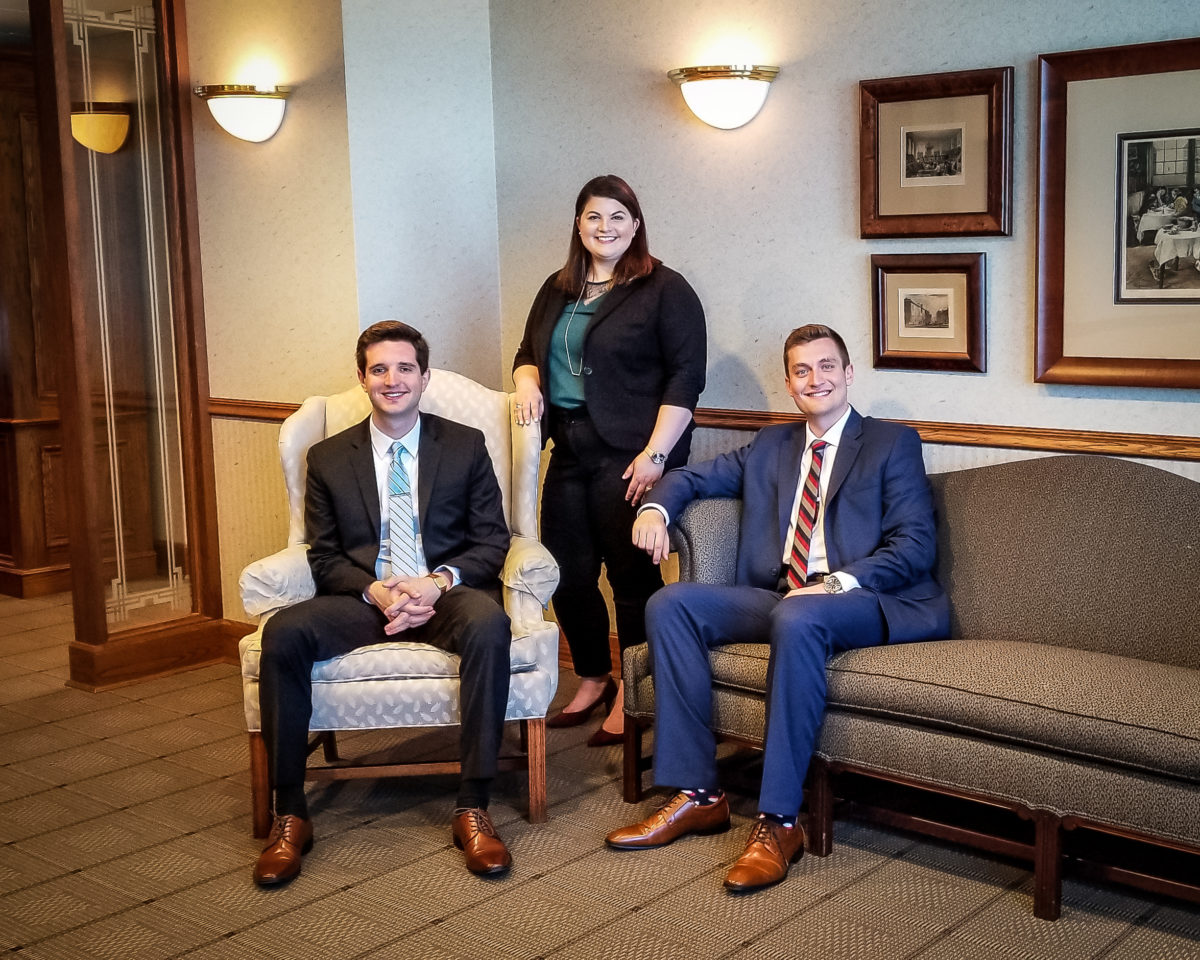 Stuart & Branigin strives to provide summer associates with a realistic glimpse of what life as a lawyer with our firm would be like. They are exposed to as many practice areas as possible, as they perform tasks such as legal research and drafting briefs and memoranda. Our summer associates have also had the opportunity to attend client meetings, depositions and even social community events. If you think you might be interested in joining us as an associate or summer associate, please contact us: Email Recruitment
Meet our 2019 Summer Associates!
Lauren A. Binger is a rising third year law student at Notre Dame School of Law originally from Nederland, TX. At Notre Dame, she is the President of the Student Animal Legal Defense Fund, Treasurer of the Married Law Students Association, and is the Student Bar Association's Student Representative to the Indiana State Bar. Last summer, Lauren was a law clerk for the U.S. Department of the Treasury; Bureau of Engraving & Printing in Washington, D.C. Lauren graduated from Texas Tech University in 2016, cum laude, with a B.A. in Psychology and a minor in Legal Studies. While at Texas Tech, she was the President of Phi Alpha Delta Prelaw Fraternity, interned at Legal Aid Society of Lubbock, TX, and worked as a tutor for students with learning disabilities. In her spare time, Lauren enjoys spending time with her husband and pets, riding horses, and volunteering at the St. Joseph Humane Society.
Peter J. Fricano is from Dubuque, Iowa. He went to undergrad at his hometown school, Loras College. After Loras, Peter immediately pursued his dream of becoming an attorney and went to law school at the University of Notre Dame. Peter worked at the United States Navy Judge Advocate General Office at Great Lakes Naval Base in Great Lakes, Illinois after his first year of law school. Peter has an interest in all areas of the law, and is excited to put the skills he has learned at school into use in any way he can. His hobbies include playing and watching sports, studying history with a concentration in European History, video-gaming, and socializing. Please feel free to stop by Peter's office on the 10th floor and chat, he is very excited to get to know everyone here and is very much looking forward to his summer at Stuart & Branigin.
Evan C. Kennedy grew up in the Lafayette area and is a proud Purdue alumnus.  While at Purdue, Evan graduated with a Bachelor of Science degree in finance and was a member of the baseball team.  Evan just completed his first year of law school at Indiana University Robert H. McKinney School of Law, where he was awarded Dean's List Honors and a member of the Phi Delta Phi Honor Society.  In his free time, Evan enjoys traveling, golfing, and supporting his favorite collegiate and professional sports teams.

Stuart & Branigin was founded in 1878 in Lafayette, Indiana. Our experienced and knowledgeable lawyers provide trusted counsel to local, regional and national clients. Our firm is composed of five practice groups, Corporate and Non-Profit, Litigation, Personal Injury, Private Client Services, and Transportation.