Business Services
In areas of corporate and business law, it's not enough to be competent. You need to be accomplished.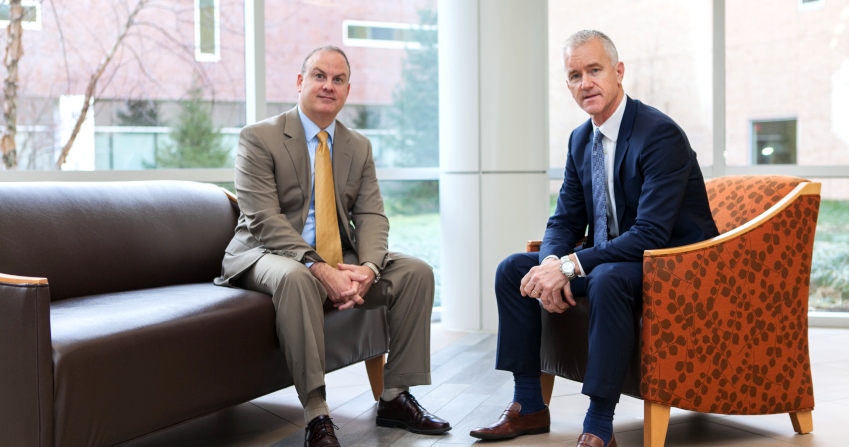 Your legal partner should care about your business as much as you do.
With a background in business and corporate law that spans over a century, Stuart & Branigin is a trusted partner to businesses and organizations across Lafayette, Indiana and beyond. Our Business Services lawyers are knowledgeable, willing and able to counsel your organization's complex legal needs in their entirety.
The clients we represent span the spectrum of organizations and institutional entities. From sole proprietorships, nonprofit organizations, and religious institutions to universities, publicly traded corporations, and multigenerational businesses, at Stuart & Branigin, no entity is too big, too small, or too specialized. Our team of attorneys can, and will, represent each client with confidence, efficiency, and absolute commitment.
Attorneys at Stuart & Branigin have the resources, skillfulness, and experience to provide legal counsel and business guidance on the many complexities that organizations face. Our approach is multidisciplinary. We are a team of attorneys with considerable savvy as litigators, business advisors, financiers, general counselors, transactional negotiators, as well as authorities in taxation and intellectual property.
At Stuart & Branigin, our Business Services lawyers take a personal, compassionate approach to the businesses we represent.
Attorneys at Stuart & Branigin represent a wide swath of clients in all areas of corporate and business services. Within the practice, these are some of the industries we dutifully serve:
Privately-owned and publicly-traded corporations
Small businesses
Public and private universities
Startups and entrepreneurs
Hospitals and healthcare professionals
Manufacturers and manufacturing companies
Nonprofits and philanthropic organizations
Religious organizations
Agricultural entities
Transportation companies
---
Group Chairs
Thomas B. Parent – Co-Chair
David A. Starkweather – Co-Chair