Careers
Challenge yourself.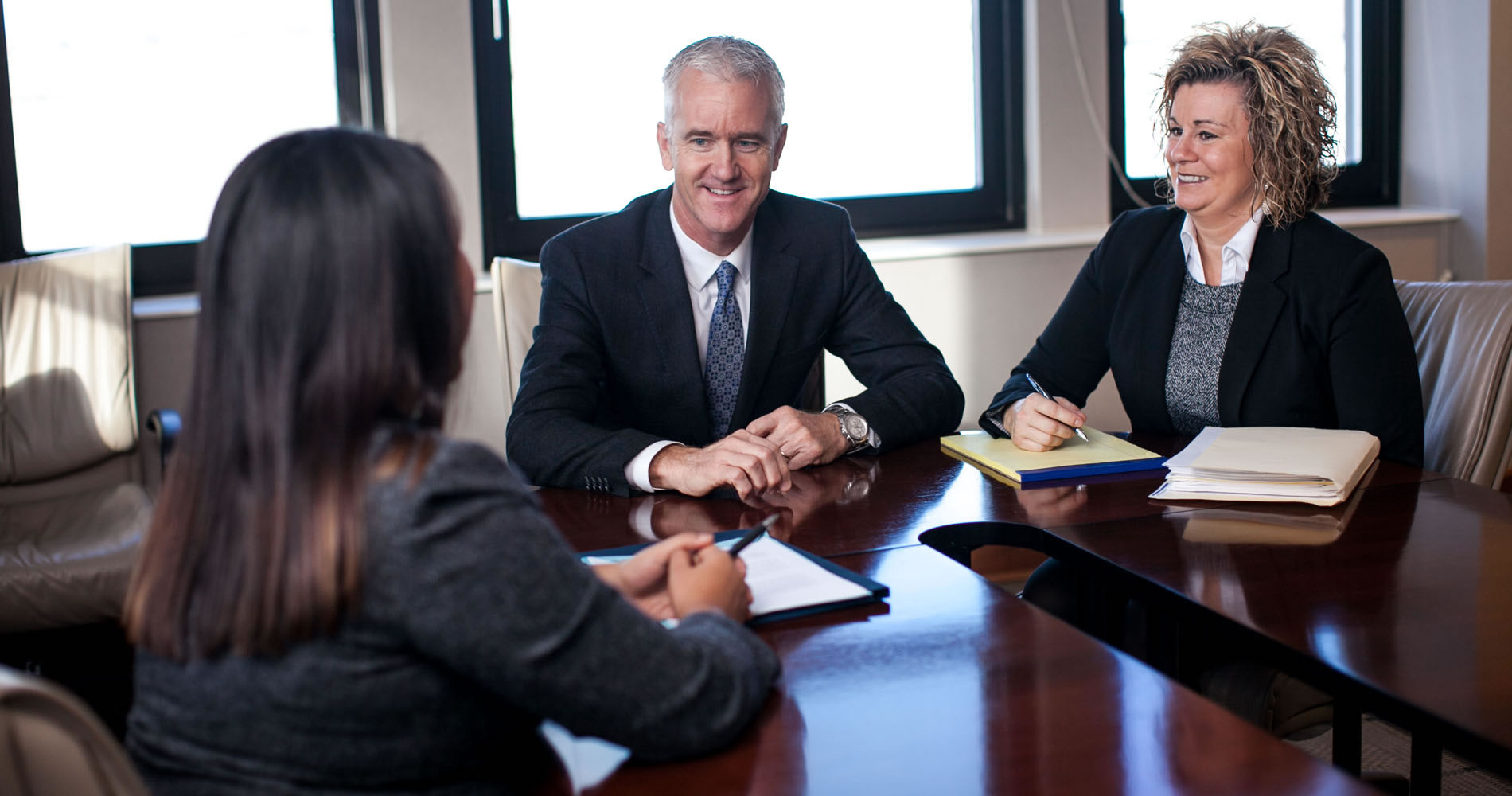 Set yourself apart.
Looking back on our 130 years of practicing law, a few key milestones have guided our success. Preeminent, of course, is our knowledge and understanding of the law. But close behind is our passionate and ethical approach to representation, and our intuitive understanding of both the letter and spirit of the law.
If it's true that you're only as great as the company you keep, Stuart & Branigin has benefitted greatly from the company of talented people for well over a century.
If you're considering a position at Stuart & Branigin, know that we expect a lot from you. In return, we'll give you ample opportunity for growth and fulfillment in a dynamic firm in a vibrant community.
Our home is Lafayette. Our practice knows no bounds.
By intent, our practice is not formally departmentalized. For new associates, this means valuable hands-on experience working alongside seasoned attorneys on an array of cases. You'll learn from the best and quickly take on greater responsibilities.
Our immersive mentorship program pairs each new person with a supervising partner who oversees progress and workload. As your skills grow, so will your workload and responsibilities. We expect each new associate to have a sincere interest in a long, fulfilling career at our firm. Associates are generally eligible for partnership consideration after six years of employment. In the interim, you'll have performance reviews occur annually.
Summer Associates & Internships.
As an intern or summer associate at Stuart & Branigin, you'll experience a realistic glimpse of what life as an attorney entails. You'll interact with our attorneys and gain insights into various practice areas. Our approach is proactive. We'll create many opportunities for you to attend client meetings, depositions and court hearings. We also plan social events during which you'll interact with our team and the greater Lafayette community on a personal level.
Welcome to Lafayette.
Lafayette is ranked in the top ten of Forbes' Best Small Places for Business And Careers. And for good reason.
Lafayette's rich cultural history is on display in the city's historic structures and museums. On the banks of the Wabash River, our thriving city is home to numerous professional offices, shops, parks, restaurants, a seasonal farmer's market, and great annual festivals. Stuart & Branigin's offices are located in the Lafayette Life Building in the heart of downtown Lafayette, adjacent to the state and federal courthouses. Close by in West Lafayette is Purdue University, one of the nation's top universities.
But just minutes away from the hustle is a world of small farms, forests and the unspoiled natural beauty of Indiana.
Further afield, Indianapolis is an hour away, and Chicago just less than two.
The urban/rural balance in Lafayette is alive and well. While those of us who live here have come from all walks of life, we share a deep affection for our community. And we invest time and resources into making it an ever better place to live and work.
Benefits at Stuart & Branigin.
A career at Stuart & Branigin is challenging and rewarding. In return for your efforts, you'll have numerous opportunities to meaningfully impact your community, your career, and your passions.
Employees at Stuart & Branigin receive a generous benefits package including:
Top-ranking regional wages
401k with generous employer contributions
Full medical insurance
Full dental insurance
Paid continued education
Licensing fees
Complimentary parking
Expanded professional opportunities
Paid holidays
Paid vacation
Need more reasons to love Lafayette? Take your pick:
Ranked in the top ten of The Best Small Places for Business And Careers by Forbes
Home to Big 10 school, Purdue University, West Lafayette, Indiana
Close proximity to Indianapolis and Chicago
Diverse international cultures
Excellent school systems (public and private)
Ideal balance of urban and rural offerings
Activities for families and children
Flourishing cultural scene with prominent entertainment and nightlife
Richness of diversity and culture
Affordable cost of living
Easy access to outdoor activities, hiking, kayaking, biking and more
Urban, bigger city experience with the emerging Downtown Lafayette area
Interested in learning more about Stuart & Branigin? Or ready to join the team? Wherever you stand, we'd love to hear from you whenever you're ready to talk.
Contact
If you think you might be interested in joining us as an associate or summer associate, please contact us:
Email Recruitment
(765) 423-1561
All inquiries for staff and administrative personnel positions should be directed to:
Brock Goodrick
Chief Operating Officer
Email
(765) 428-7043