Construction Amid COVID-19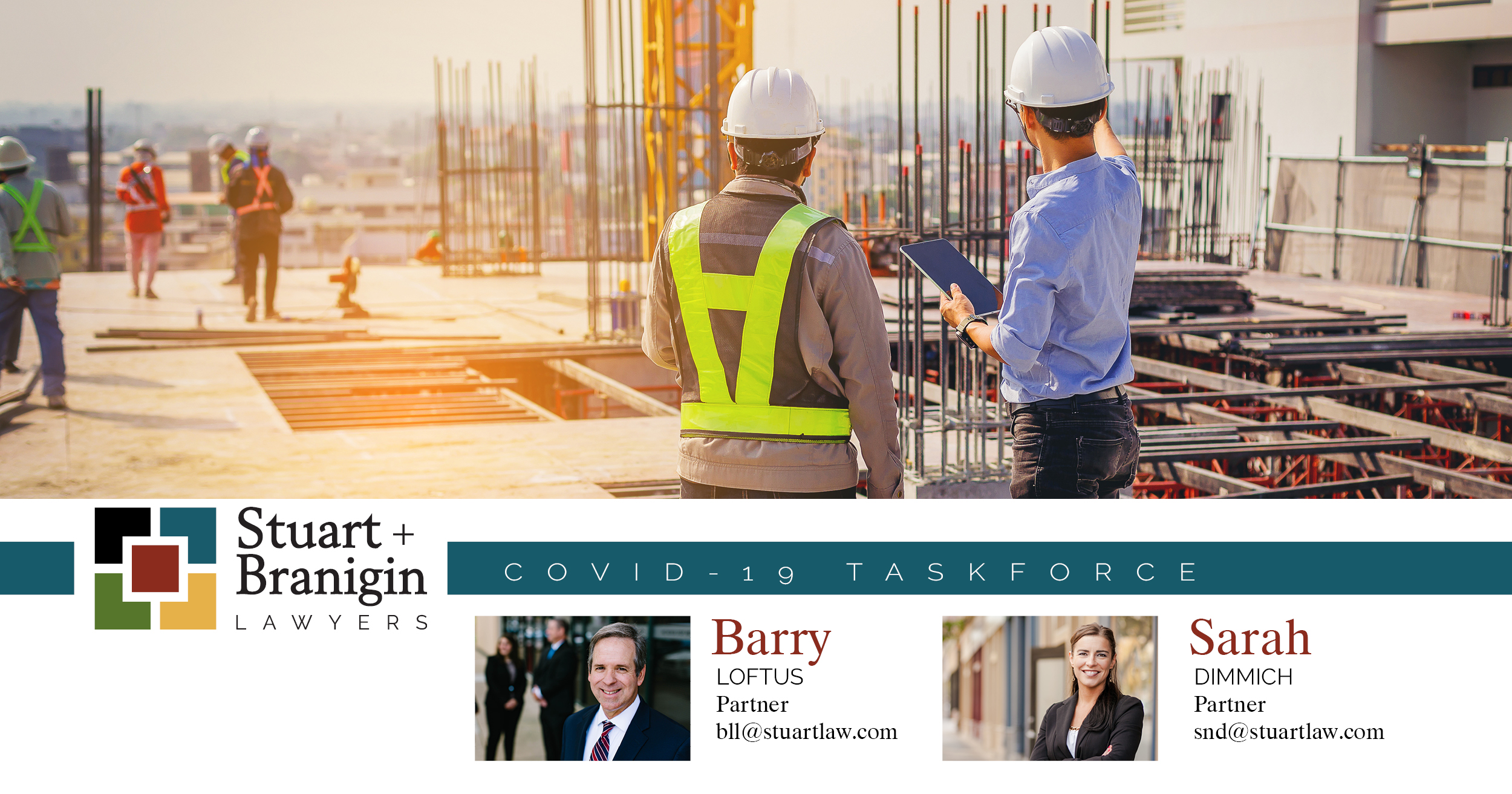 Construction included in Essential Business and Operations
Indiana Governor Holcomb ordered most state residents to stay in their homes as cases of COVID-19 grow. Construction is an "Essential Business" according to Indiana Executive Order 20-18 on April 6, 2020.
Executive Order 20-18 defines Essential Business and Operations to include construction, building, and other trades, including plumbers, electricians, exterminators, operating engineers, cleaning and janitorial staff for commercial and governmental properties, security staff, HVAC, painting, moving and relocation services, and other service providers who provide services necessary to maintaining the safety, sanitation, and essential operation of residences.
Jobsite Safety
Executive Order 20-18 requires all Essential Businesses and Operations to comply with social distancing requirements established by the CDC, including maintaining six-foot social distancing for both employees and members of the general public, and utilizing or employing other CDC recommended sanitation measures.
Executive Order 20-18 states that all employers must comply with standards established and enforced by IOSHA, including the General Duty Clause, which requires employers to provide their employees with a workplace free from recognized hazards likely to cause death or serious harm.
The Associated General Contractors of America has prepared toolbox talks on issues related to COVID-19 as well as jobsite posters and resources for contractors. These toolbox talks address practical issues and recommendations regarding ridesharing to construction sites, the use of face coverings when construction requires close contact with others, and staggering breaks and lunches.
Local, state, and national COVID-19 protection requirements change frequently and vary across the country. Tampa, Florida requires major construction projects that have a high number of workers to implement stricter safety standards to combat the spread of COVID-19, which includes closing jobsites to visitors, job site trailer capacity limits of 50%, and changes to the jobsite inspection process.  New York has imposed a $10,000 fine for work that continues on non-essential or non-emergency construction. New York limits essential construction to projects that affect the health and welfare of the public including roads, bridges, hospitals or health care facilities, affordable housing, and homeless shelters.
OSHA Relaxes Record Keeping Requirements
The U.S. Department of Labor has issued interim guidance for enforcing OSHA's recordkeeping requirements related to COVID-19. Because COVID-19 is a recordable illness, contractors are required to record cases if the case is confirmed as a COVID-19 illness, is work-related, and it if involves medical treatment or days away from work. Construction-related businesses are only required to keep records of COVID-19 illnesses when there is evidence that a COVID-19 case may be work-related. OSHA's relaxed recordkeeping requirements are intended to help employers focus their response efforts on implementing good hygiene practices in the workplace.
COVID-19 Task Force
Please reach out to us for specific legal advice or with any decision-making questions you may have. We are here to help.
Barry L. Loftus
Sarah N. Dimmich
Theresa Laughlin-Silver

Stuart & Branigin was founded in 1878 in Lafayette, Indiana. Our experienced and knowledgeable lawyers provide trusted counsel to local, regional and national clients. Our firm is composed of five practice groups, Corporate and Non-Profit, Litigation, Personal Injury, Private Client Services, and Transportation.