Partner Barry Loftus Participates in 100 Men Who Cook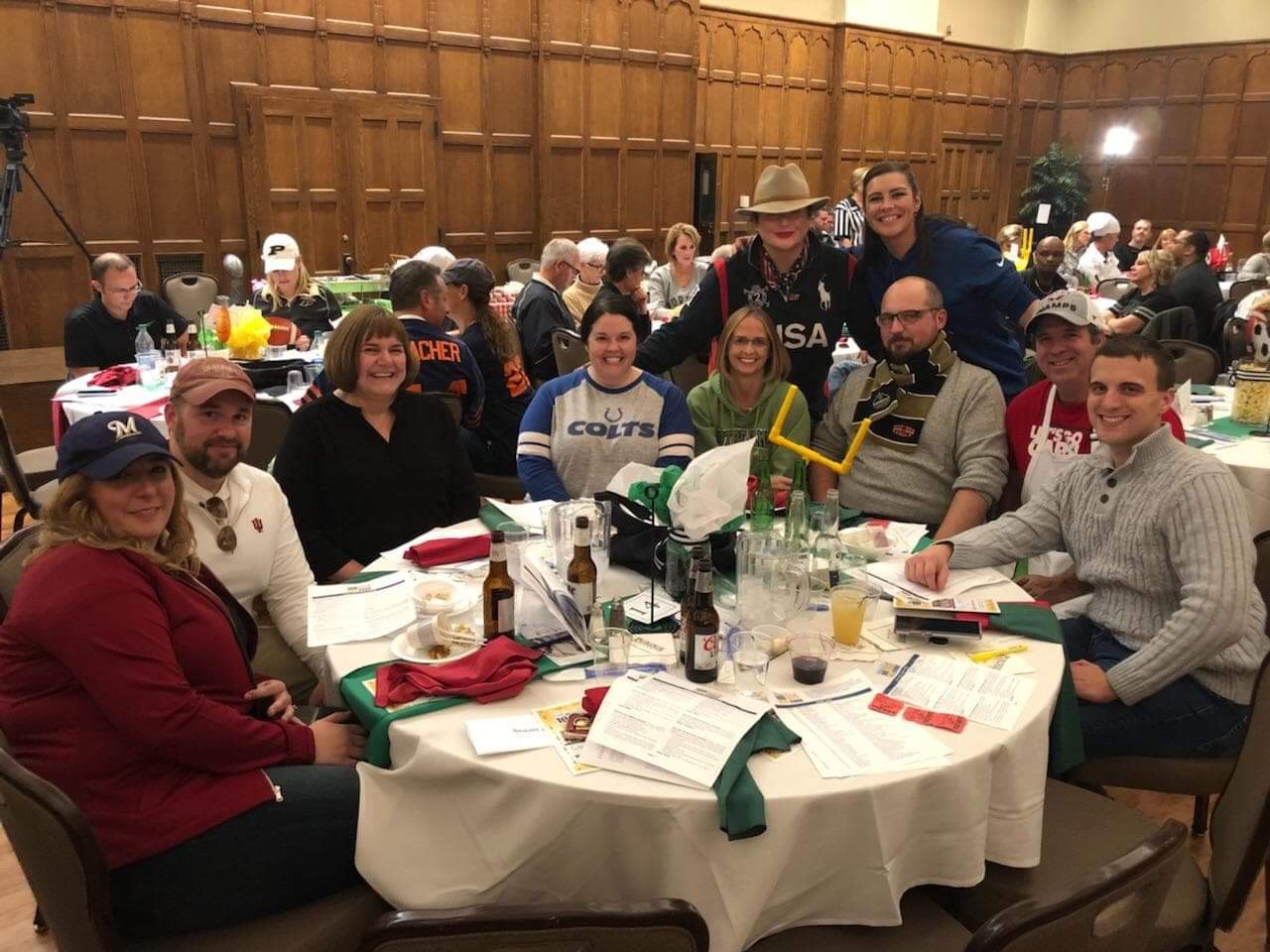 On Saturday, October 13, at the Purdue Memorial Union, 100 of Greater Lafayette's most notable men came together to compete for the title of "Top Chef" in the 100 Men Who Cook event. Our very own, partner, Barry Loftus (pictured second to last) participated by cooking a meal of his choice and serving it to a crowd of friends, family and fellow community member. The chef who raises the most money through "tips" collected or through any other fundraising efforts wins the title of "top chef". Proceeds from 100 Men Who Cook benefit Mental Health America Wabash Valley Region and Willowstone Family Services.
For more information about the event click here.

Stuart & Branigin was founded in 1878 in Lafayette, Indiana. Our experienced and knowledgeable lawyers provide trusted counsel to local, regional and national clients. Our firm is composed of five practice groups, Corporate and Non-Profit, Litigation, Personal Injury, Private Client Services, and Transportation.