Ask A Lawyer Series: What To Do After a Car Accident.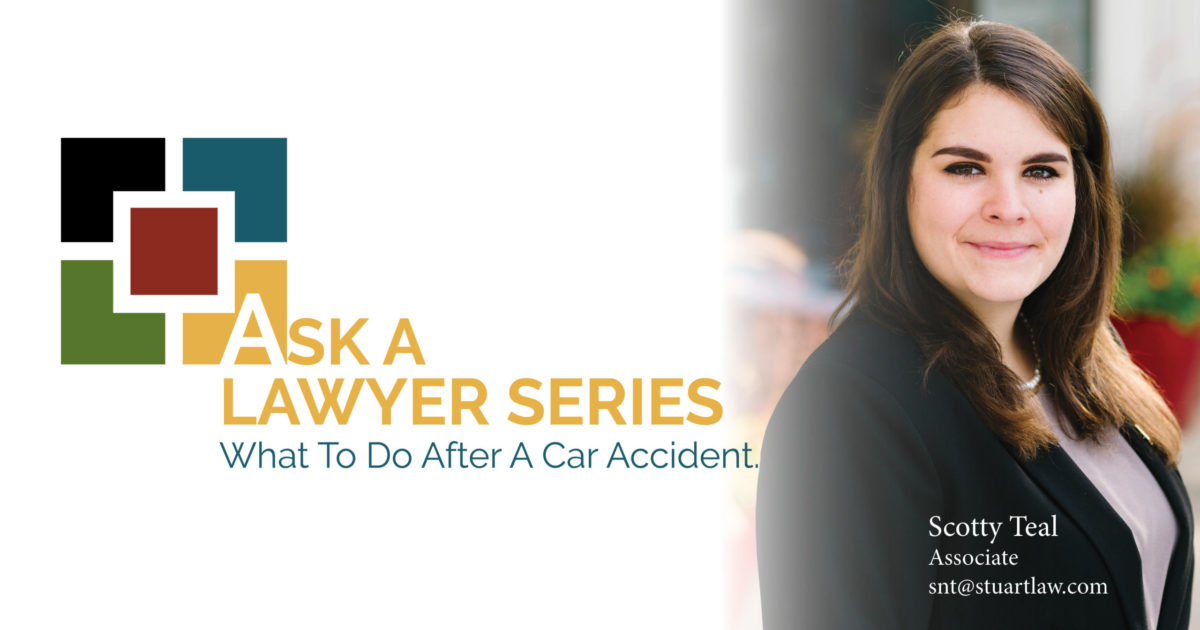 If you have been injured in a car accident, likely the last thing crossing your mind is a lawsuit. However, it is possible that you could have a personal injury claim related to the accident. Below you will find a checklist of certain things you should keep in mind if you have suffered such an accident:
Take photos of the scene, damage to any property, and any injuries you sustained.
Create an accurate record of what happened by telling the responding police officer as much information as you can about the accident and what happened. Be truthful.
Be aware of any witnesses to the accident and try to obtain their names and phone numbers.
Exchange insurance and personal information with the other driver such as name and phone number.
Retain bills from any and all medical treatment related to the accident, including prescriptions.
Maintain a file of all documents related to the accident.
Notify your car insurance company to inform them of the accident and any property damage or injury you sustained. You may also have medical benefits as part of your policy. Your insurance company will tell you if you do and the proper procedure for securing those benefits.
Document any work missed or lost wages due to the accident.
Notice how you feel a few days or weeks after the accident to see if you have any new symptoms. Sometimes it may take a few hours or days for symptoms and injuries to appear.
Consult with a personal injury attorney within the statute of limitations.
For a free consultation call us at 765-423-1561. We are here to help.

Stuart & Branigin was founded in 1878 in Lafayette, Indiana. Our experienced and knowledgeable lawyers provide trusted counsel to local, regional and national clients. Our firm is composed of five practice groups, Corporate and Non-Profit, Litigation, Personal Injury, Private Client Services, and Transportation.