Ask A Lawyer Series: Estate Planning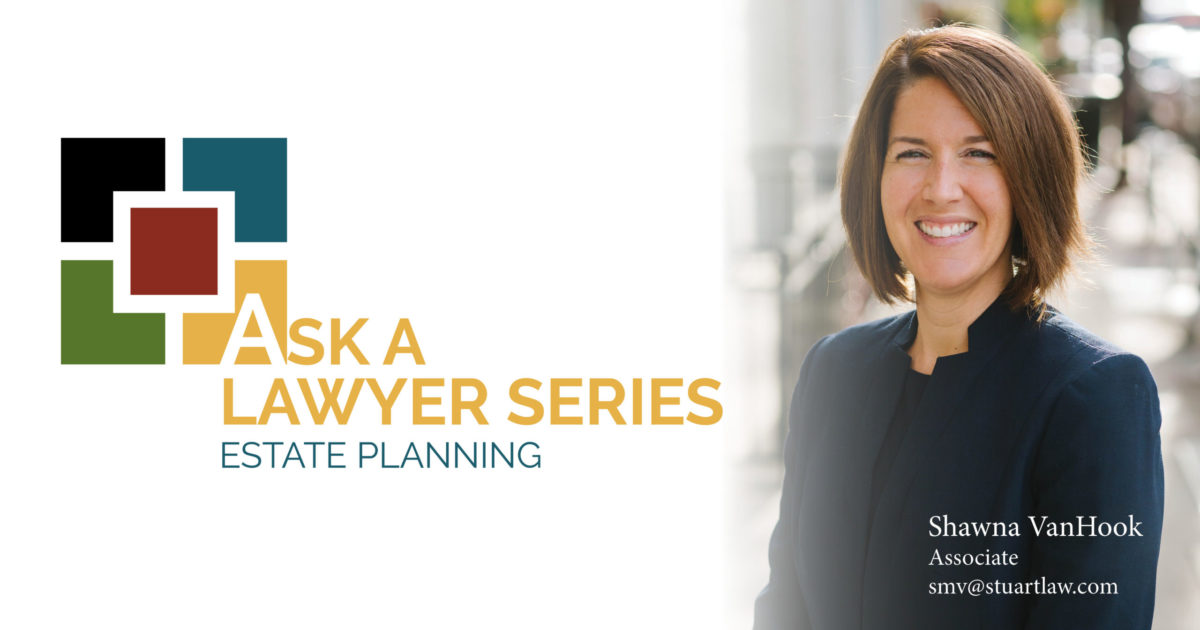 One of the most frequently asked questions among potential estate planning clients is whether they need an estate plan. The answer is always yes!
Estate planning is much more than just a will or trust to distribute property. Estate planning also involves other documents, including but not limited to:
Durable Power of Attorney
Appointment of Health Care Representative
Living Will Declaration
HIPAA Medical Records Authorization
Out-of-Hospital DNR
Physician Order on Scope of Treatment (POST)
Funeral Planning Declaration
Will or Trust
Estate planning documents should be reviewed approximately every five years to ensure the right individuals are appointed for specific roles and the correct individuals are designated as beneficiaries.
Working with an experienced estate planning attorney to ensure your wishes and desires are carried out is essential to the estate planning process. For a free consultation, call us at 765-423-1561. We are here to help.

Stuart & Branigin was founded in 1878 in Lafayette, Indiana. Our experienced and knowledgeable lawyers provide trusted counsel to local, regional and national clients. Our firm is composed of five practice groups, Corporate and Non-Profit, Litigation, Personal Injury, Private Client Services, and Transportation.