Stuart & Branigin Holds Day of Service with Lafayette Bank & Trust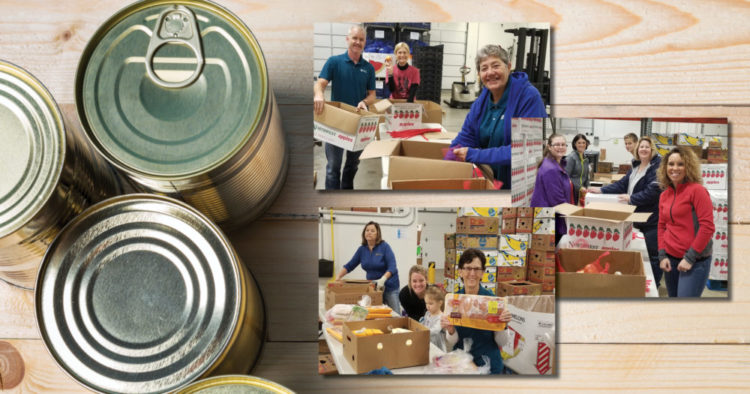 Stuart & Branigin LLP welcomed the fall season in a charitable way, along with Lafayette Bank & Trust, by holding a Day of Service on November 18th at Food Finders Food Bank in Lafayette. Employees and their families from both Stuart & Branigin and Lafayette Bank & Trust volunteered early Saturday morning to help the food bank repackage frozen meat and apples. Eight pallets of meat and four pallets of apples were repackaged!
Elaine Bottomley, from Food Finders, explained that these bags and boxes will be distributed this week in the community. Prior to the Day of Service, the firm and Lafayette Bank & Trust held a friendly competitive food drive, where over 5,749.3 meals were donated. This commitment to the local community is closely tied to our identity as a firm.
Since 1981, Food Finders Food Bank has been a critical component of the welfare of Tippecanoe and 15 surrounding counties in Indiana: providing food to member agencies, advocating for the hungry, and educating the public about hunger-related issues. Food Finders Food Bank annually distributes more than 7 million pounds of food to a network of non-profit organizations that work to alleviate hunger throughout north central Indiana.

Stuart & Branigin was founded in 1878 in Lafayette, Indiana. Our experienced and knowledgeable lawyers provide trusted counsel to local, regional and national clients. Our firm is composed of five practice groups, Corporate and Non-Profit, Litigation, Personal Injury, Private Client Services, and Transportation.