Agribusiness
We help agribusinesses grow.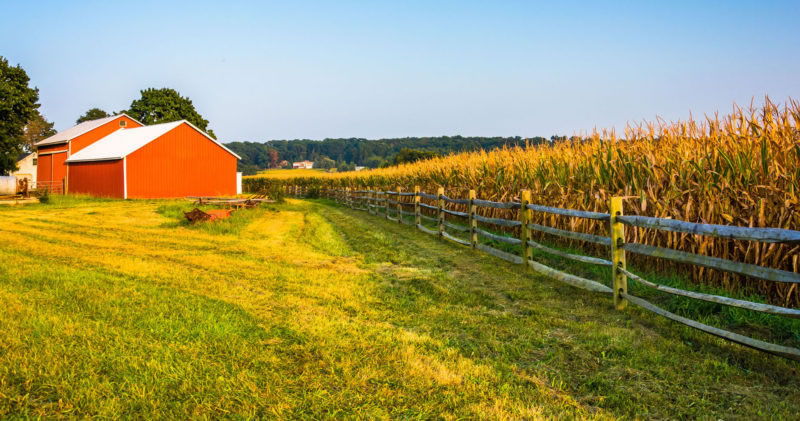 Representing agribusinesses with an eye on what's to come.
At Stuart & Branigin, we've been confidently guiding and representing agribusinesses for over a century. Our longstanding reputation throughout the industry can be attributed to a multitude of factors, but to be concise, we'll limit it to three.
1. Proud products of our environment. Stuart & Branigin is located in the heart of the Heartland, Lafayette, Indiana, a major contributor to the agriculturally-rich reputation of the Midwest. Surrounded by Indiana's highest area of agricultural productivity since our firm began, it is natural for us to serve many agribusiness clients and friends.
2. Well-versed. Holistically driven. Every attorney at Stuart & Branigin is equipped with a unique legal skillset. We have skilled authorities on farming accidents, tax law, real estate, litigation, transactions, and intellectual property. And though based on specific skills and experience, our representation is holistic, providing perspective, breadth and depth to efficiently and effectively reach our client's legal goals.
3. Forward thinking from a proven past. Agriculture is an industry of emerging technologies, innovative sciences, and systematic research. Between governmental regulations, intellectual property ownership, real estate law, and environmental compliance, the legal requirements are complex. Stuart & Branigin attorneys will guide you through today legal complexities while preparing you for what's to come.
Agribusiness
From our home in Indiana, Stuart & Branigin has been counseling agribusinesses across the Midwest for generations. And while our roots in the industry are deep, our understanding and insight into agriculture have always been steps ahead.
Our services span the field of agriculture.
From early legal advice to dedicated, ongoing representation, our team of attorneys is committed to meeting your legal needs with our broad agribusiness knowledge and services.
Corporate formation and structuring
Farming, machinery and agricultural accidents
Real estate sales and exchanges
Environmental issues
Equipment leasing
Debt and equity financing transactions
Farm succession planning
Estate and wealth planning
Intellectual property protection
Agricultural litigation
We represent a wide range of agribusiness clients.
Our attorneys at Stuart & Branigin represent a range of agribusiness clients, big and small. In the agricultural industry, some of our clients include:
Agricultural landowners
Agribusiness technology companies and researchers
Farm managers and operators
Agricultural equipment dealers and manufacturers
Cooperatives
Animal health initiatives
Multigenerational farm owners
Public and private universities
Product handlers and processors
Research facilities and institutions
Environmental organizations and energy providers
Food processors and producers