Partner David Locke Prevails at Seventh Circuit on Appeal from Grant of Summary Judgment for Norfolk Southern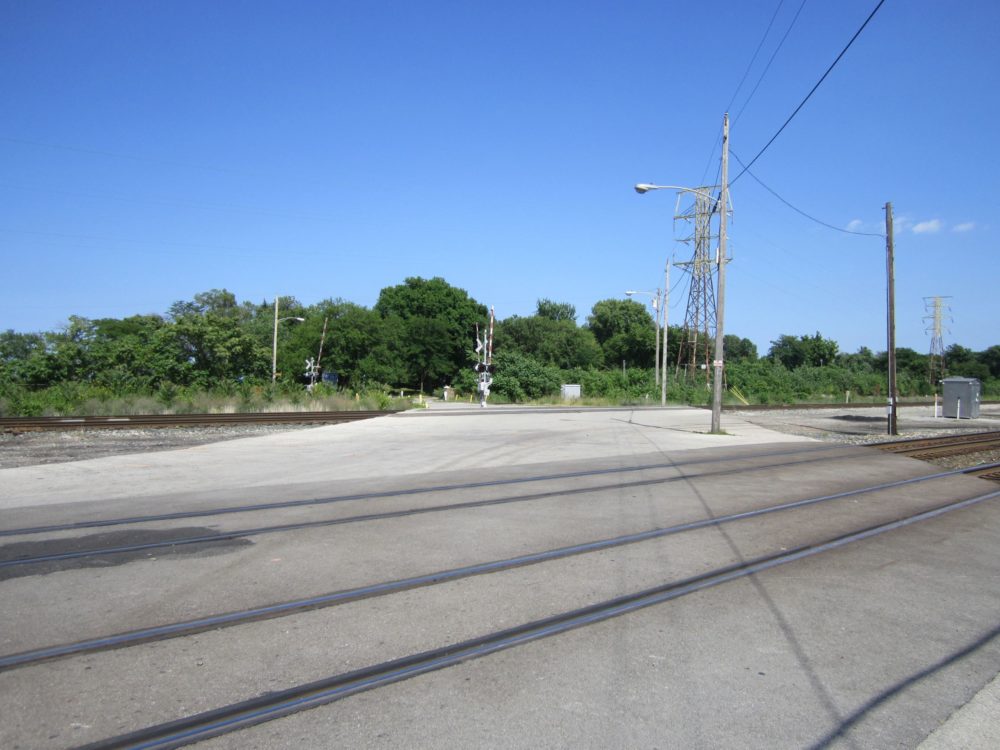 On March 19, 2019, the U.S. Court of Appeals for the Seventh Circuit affirmed the Northern District of Indiana's grant of summary judgment in favor of the railroad in Ja'Lin Williams v. Norfolk Southern Corporation, 919 F.3d 469 (7th Cir. 2019). The Seventh Circuit found that plaintiff was more than 50% at fault for the collision, which barred his claim under Indiana law.
Williams was injured on June 23, 2013, when he ran in front of a Norfolk Southern train at the 117th Street crossing in Whiting, Indiana. That evening he and a group of friends went to Whihala Beach at Whiting Lakefront Park after curfew. A police officer told Williams and his friends to leave or they would be arrested for trespassing, but they remained in the park after the officer left. When he returned a few minutes later, Williams and his friends fled to avoid being arrested.
The young men ran west from the park toward five sets of tracks that cross 117th Street. The first set of tracks they approached was equipped with signals and gates on both sides, while the remaining four sets were in close proximity to each other and shared a pair of signals and gates. As Williams and his friends made their way across the tracks, a northbound Norfolk Southern train was heading toward the crossing at 40 miles per hour on the set of tracks farthest from them. The signals and gates were activated and the locomotive's headlight, ditch lights, bell, and horn were operating as the train approached the crossing. One of Williams' friends saw the train and sprinted across the tracks just before it reached him, while his other friend stopped short of the tracks to avoid a collision. Williams did not look up and ran directly into the train's path.
Williams filed suit in state court, and Stuart & Branigin's lawyers removed the case to the federal district court in Hammond. On summary judgment, Williams did not contest the evidence that federal law preempted his warning device, speed, and horn allegations, but disputed Norfolk Southern's arguments that no duty to apply the train's brakes arose under the circumstances and, alternatively, that Indiana law barred the claim because his overwhelming fault exceeded any fault attributable to the railroad. The district court elected not to decide the issue of duty, and instead granted summary judgment on the ground that no jury could reasonably conclude anything but that Williams' fault exceeded the fault, if any, of Norfolk Southern.
Williams argued on appeal that the testimony that he and his friends did not see any flashing lights or hear the train's horn and bell created material disputes of fact that justified sending his case to a jury. At oral argument, Stuart & Branigin partner David Locke focused on the U.S. Supreme Court's decision in Scott v. Harris, 550 U.S. 372 (2007), and argued that it would be error to adopt Williams' version of the facts for purposes of summary judgment when the RailView video showed that the train's horn was sounded and the crossing warning devices were activated as Williams and his friends ran toward the tracks. The Seventh Circuit agreed with David's argument and treated these facts as established, finding that despite the many warnings that were present Williams failed to take even the smallest of precautions to avoid being struck by the train, and that it did not become clear he would not stop until the moment before the collision. The Court held that Williams was more than 50% at fault as a matter of law and affirmed the district court's grant of summary judgment in Norfolk Southern's favor.

Stuart & Branigin was founded in 1878 in Lafayette, Indiana. Our experienced and knowledgeable lawyers provide trusted counsel to local, regional and national clients. Our firm is composed of five practice groups, Corporate and Non-Profit, Litigation, Personal Injury, Private Client Services, and Transportation.