Emerick, Humble, Jones victorious at Indiana Court of Appeals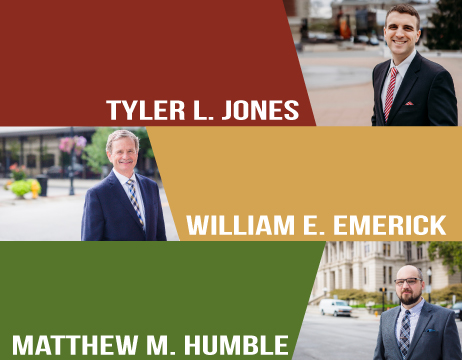 Stuart & Branigin LLP attorneys Bill Emerick, Tyler Jones, and Matt Humble successfully appealed a grant of summary judgment against their client, the estate of a man killed during a motorized dirt bike race.
Prior to appeal, a trial court had granted summary judgment in favor of the race promoter and venue, holding that a liability release that the decedent had signed prior to the race barred his estate's claims against the defendants for negligently causing his death. On appeal, attorneys Emerick, Jones, and Humble argued that the release was ambiguous on its face and that it could not be read to preclude the estate from having its day in court.  In a decision dated 5/25/22, a unanimous panel of the Indiana Court of Appeals agreed with the Stuart & Branigin team and held that the word "observe" in the Release referred only to those observing the race in an official capacity and did not encompass the decedent, who was at the race as a mere spectator. Likewise, the panel agreed with our team that the defendants had not submitted sufficient evidence to prove that the decedent was in a "Restricted Area" when he was struck and killed by a runaway motorbike.
The decision is captioned as Selena Besner, as administrator of the Estate of Michael Besner v. Terra Adventures, Inc. d/b/a Badlands Off-Road Park and Crossroads Racing Series LLC, d/b/a IXCR Cross Country Racing, Case No.  21A-CT-2715.
If you or your loved ones have sustained an injury, call our team at Stuart & Branigin so we can help you explore and protect your rights.

Stuart & Branigin was founded in 1878 in Lafayette, Indiana. Our experienced and knowledgeable lawyers provide trusted counsel to local, regional and national clients. Our firm is composed of five practice groups, Corporate and Non-Profit, Litigation, Personal Injury, Private Client Services, and Transportation.