Ask a Lawyer Series: How much will it cost me to hire a lawyer?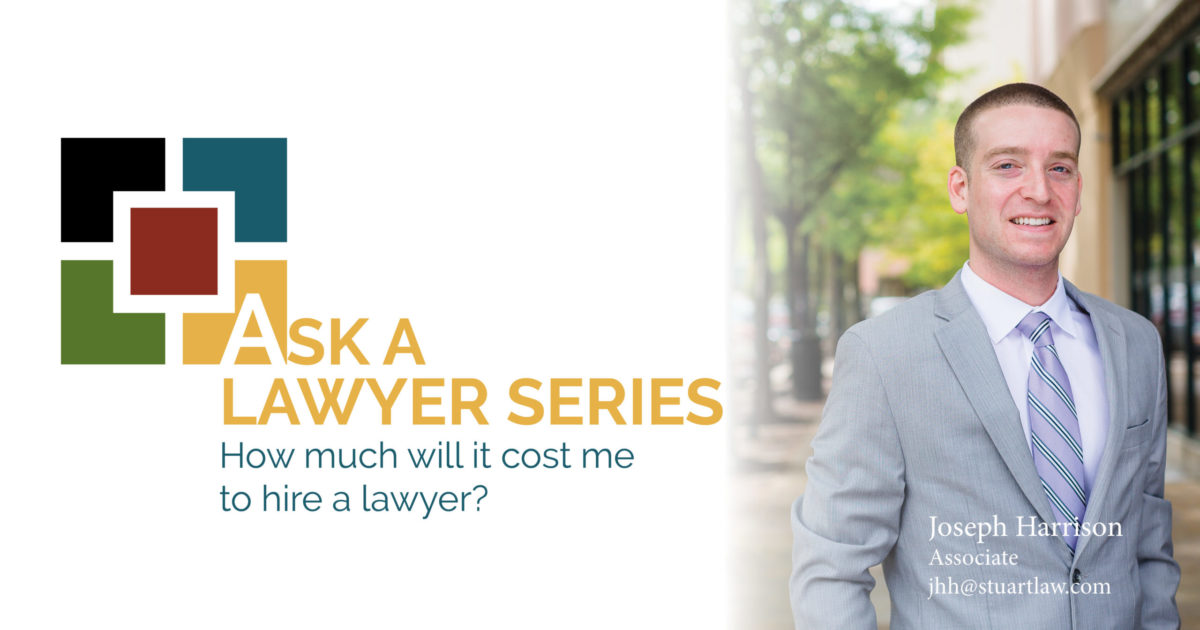 Like many questions in the legal world, the best answer is: it depends. The cost to hire a lawyer depends on the scope of the work and the fee structure that applies. A client will enter into a representation agreement which will explain, among other items, the fee structure the client and attorney have agreed to. This representation agreement will also address how representation costs will be paid.
Examples of the most common types of fee structures include:
Hourly rate: the client's total fee is determined by the attorney's hourly rate multiplied by the number of hours worked on a particular task.
Flat or fixed fee: the client and attorney agree on a specific amount for a specific task or service.
Contingency fee: the client and attorney agree that the attorney will receive a percentage of an amount recovered on the client's behalf. Payment for your attorney's services is "contingent upon" the client receiving some amount of compensation whether that be through settlement or at trial. For example, the client and attorney may agree that if the client settles the case prior to trial, the attorney will receive 1/3 (33%) of the settlement amount. The agreement may likewise stipulate that once a trial starts, the attorney will receive 40% of all amounts recovered, whether by settlement, verdict or otherwise.
A "retainer fee" is an amount of money paid upfront to secure the services of an attorney. It is common for a lawyer to require a retainer fee when the hourly rate fee structure applies. A retainer is not meant to cover the entire cost of an attorney's representation but instead serves as a down payment to pay for a certain number of hours of the attorney's services and the beginning expenses related to the client's representation.
It is important that the client and the attorney understand the terms of legal representation before any legal work begins. The attorneys at Stuart & Branigin are happy to answer questions you may have about the cost to hire our firm to represent you.
For a free consultation call us at 765-423-1561. We are here to help.

Stuart & Branigin was founded in 1878 in Lafayette, Indiana. Our experienced and knowledgeable lawyers provide trusted counsel to local, regional and national clients. Our firm is composed of five practice groups, Corporate and Non-Profit, Litigation, Personal Injury, Private Client Services, and Transportation.