Ask A Lawyer Series: What Should I Expect From My Lawyer?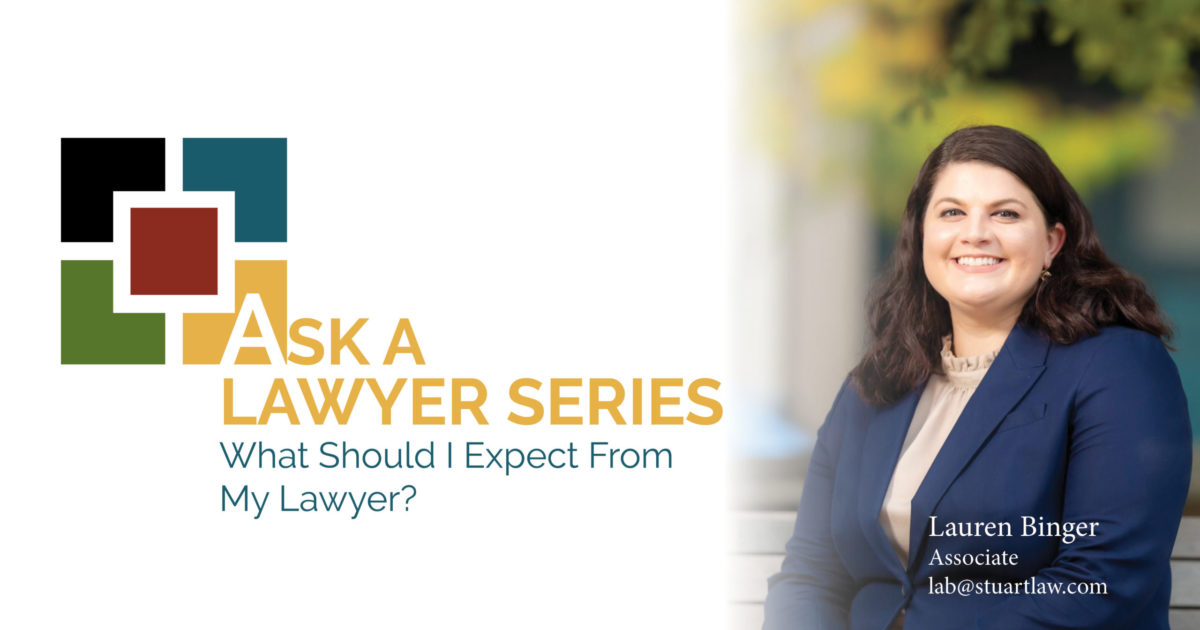 Communication
You should expect your lawyer to communicate with you. In your initial meeting with your attorney, you and your attorney, should establish clear boundaries and communication guidelines. Think about how often you want an update on your case. Weekly? Monthly? Your lawyer should keep you informed about what is going on in your case and answer your questions. Your lawyer should also communicate with you regarding settlement offers and important dates for your case. It is not just good business to communicate with your client; attorneys in Indiana are required to maintain reasonable communication with their clients according to Rule 1.4 of the Indiana Rule of Professional Conduct.
Fee Discussion
You should expect your lawyer to discuss fees with you in the initial meeting. We discussed the cost of hiring an attorney in another article in our "Ask a Lawyer Series." How Much Will It Cost Me To Hire A Lawyer
Competence
Competence is perhaps the most critical aspect of what you should expect from your lawyer. Competence is so important that it appears as the first rule of the Indiana Rules of Professional Conduct. A lawyer shall provide competent representation to a client. Competent representation requires the legal knowledge, skill, thoroughness, and preparation reasonably necessary for the representation. A competent lawyer will know what cases are in their field of experience and expertise and what cases to refer out. It is essential to keep in mind that there is no guarantee that the attorney they refer you will take your case.
Confidentiality
You should expect your lawyer to maintain confidentiality. Even, if after an initial consultation, you decide not to hire that attorney, what you discussed in your initial consultation is protected by attorney-client privilege according to Rule 1.9(c)(2) of the Indiana Rules of Professional Conduct.
Candor
Lastly, you should expect your attorney to be candid with you about your problem, your prospects of success, the time it will take, and the advisability of accepting any settlement offered.
For a free consultation call us at 765-423-1561. We are here to help.

Stuart & Branigin was founded in 1878 in Lafayette, Indiana. Our experienced and knowledgeable lawyers provide trusted counsel to local, regional and national clients. Our firm is composed of five practice groups, Corporate and Non-Profit, Litigation, Personal Injury, Private Client Services, and Transportation.