Stuart & Branigin welcomes two new associates.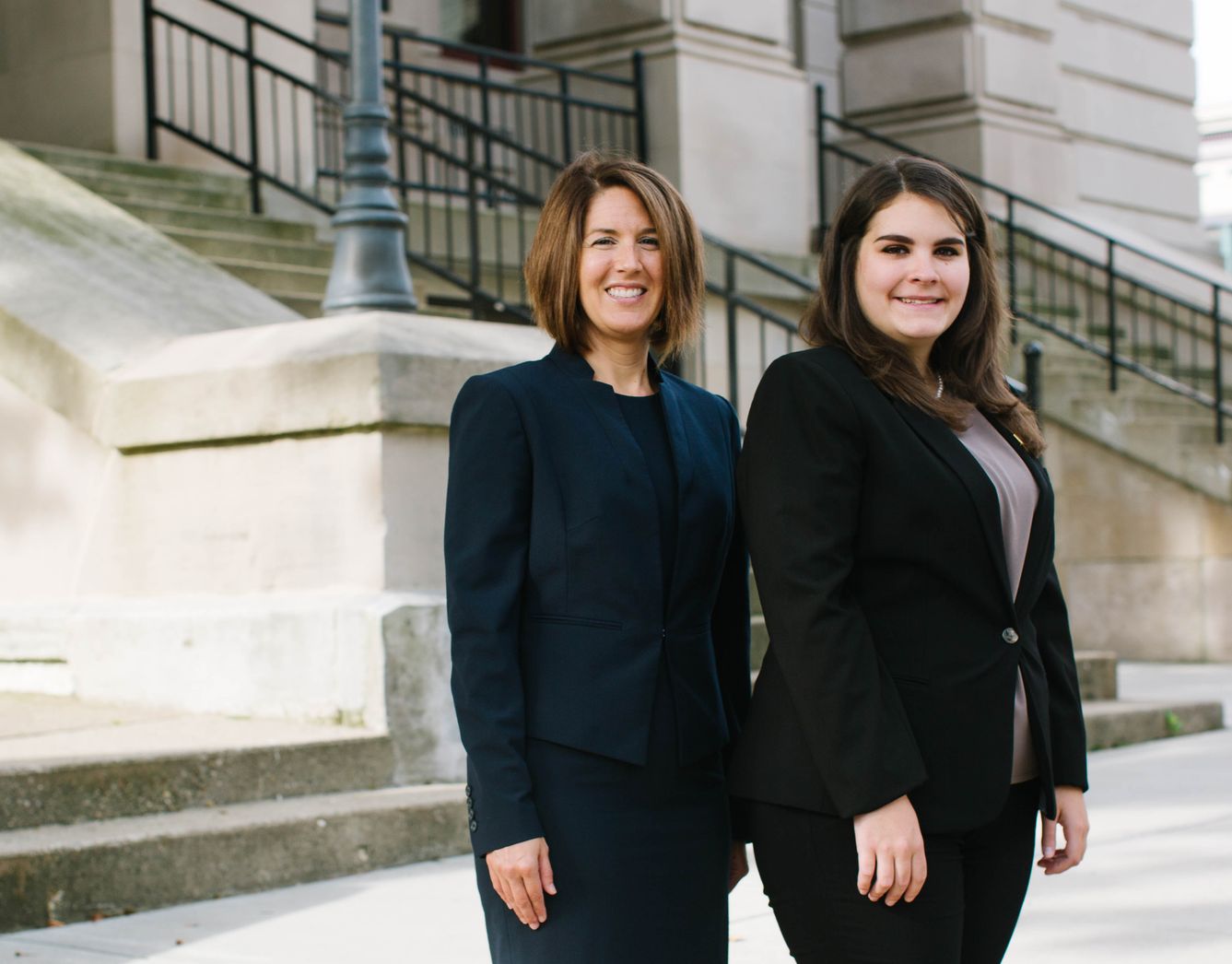 Stuart & Branigin LLP is pleased to announce that Shawna VanHook and Scotty Teal have become associates of the firm.
Shawna M. VanHook primarily focuses her practice on representing and counseling clients in medical malpractice claims, labor/employment disputes, and various healthcare related issues. Shawna brings a unique perspective to Stuart & Branigin as an experienced professional, having maintained a successful career in operations, logistics, customer service, and retail industries prior to beginning her career as an attorney. Shawna's professional experience coupled with her legal expertise allow her to collaborate with clients to develop innovative solutions and achieve results.
Beyond her work in the healthcare and employment areas, Shawna also extends her practice to help clients with various estate planning matters from drafting documents to succession planning and strategizing.
Shawna attended law school at Indiana University McKinney School of law. During her time at IU McKinney, Shawna worked as a summer law clerk at Stuart & Branigin in 2018, at Indiana University Health Revenue Cycle Services, and at an Indianapolis law firm in 2017. Shawna is a Lafayette resident and a Purdue University alumna. She enjoys spending time with her family, reading, and running races of various distances from 5K to a half marathon.
---
Scotty enjoyed her summer as a law clerk at Stuart & Branigin in 2018 before joining the firm as an associate in 2019. Scotty's practice areas include real estate, creditor's rights, estate planning, and personal injury.
Scotty earned her B.A. in Law & Society Honors from Purdue University with minors in Forensics, Political Science, and Spanish. She went on to earn her J.D. at Indiana University Maurer School of Law. While at Maurer, Scotty served as a Managing Editor for the Indiana Journal of Global Legal Studies, was a participant in the Sherman Minton Moot Court Competition, was champion of the 2018 Maurer Transactional Drafting and Negotiation Competition and published her student note.
Before joining Stuart & Branigin, Scotty gained valuable experience interning at Indiana Legal Services, the Department of Veteran's Affairs, and a juvenile probation center. Scotty enjoys spending time with her friends, reading, and taking nostalgic walks around the Purdue campus.

Stuart & Branigin was founded in 1878 in Lafayette, Indiana. Our experienced and knowledgeable lawyers provide trusted counsel to local, regional and national clients. Our firm is composed of five practice groups, Corporate and Non-Profit, Litigation, Personal Injury, Private Client Services, and Transportation.