Illinois Court of Appeals affirms summary judgement in favor of Norfolk Southern in wrongful death case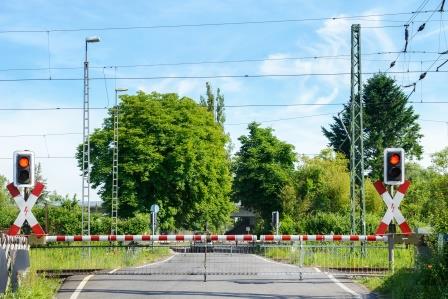 On November 18, 2016, the Illinois Court of Appeals affirmed summary judgment in favor of Norfolk Southern Railway Company in a wrongful death grade crossing accident case.  On February 2, 2009, Lyndal Arnold drove his car into the path of a Norfolk Southern train at a railroad grade crossing in Vermilion County, Illinois.  Mr. Arnold died at the scene.  The plaintiff claimed that Norfolk Southern failed to properly sound the horn, operated the train at an excessive speed, and failed to appropriately stop or slow the train.  The plaintiff also claimed that Mr. Arnold's view of the approaching train was obstructed, that the steepness of the grade violated Illinois law, that the crossbucks at the crossing were not adequate warning devices, and that Norfolk Southern was negligent because a yield sign at the crossing was missing at the time of the accident.  The plaintiff retained two experts who opined that the grade crossing was "extrahazardous" and should have had additional warning devices.
Norfolk Southern filed a motion for summary judgment on all of the plaintiff's claims.  On July 14, 2015, the Circuit Court of the Fifth Judicial Circuit, Vermilion County, Illinois granted Norfolk Southern's motion, finding that Mr. Arnold's negligence was the sole proximate cause of the accident, or at a minimum, was more than 50% of the total fault for the accident.  On November 18, 2016, the Illinois Court of Appeals affirmed the trial court's grant of summary judgment, finding that the sole proximate cause of the crossing accident was Mr. Arnold's failure to look and yield to the approaching train.  On March 29, 2017, the Illinois Supreme Court denied the plaintiff's Petition for Leave to Appeal to the Illinois Supreme Court.

Stuart & Branigin was founded in 1878 in Lafayette, Indiana. Our experienced and knowledgeable lawyers provide trusted counsel to local, regional and national clients. Our firm is composed of five practice groups, Corporate and Non-Profit, Litigation, Personal Injury, Private Client Services, and Transportation.