Franklin College showcases the Honorable Roger Douglas Branigin Archives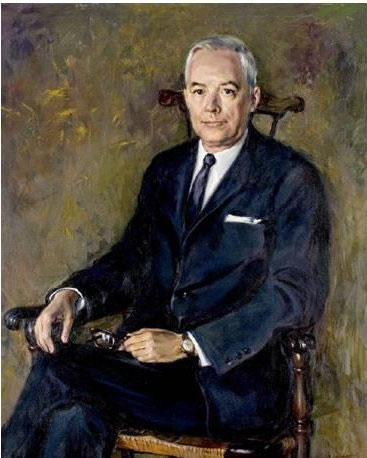 Franklin College showcased the Honorable Roger Douglas Branigin Archives, an Indiana Bicentennial Legacy Project on September 15, a project made possible by the support of Stuart & Branigin LLP partner and Franklin College alumni, John C. Duffey and his wife Teresa Hagee Duffey.  Fellow alum, Roger Douglas Branigin, donated a large collection of books and papers collected throughout his career as Indiana's 42nd governor and name partner of Stuart & Branigin.  The Archives house his official papers, rare books, and memorabilia, including signed letters from Dr. Martin Luther King, Jr., Edgar Hoover, and Bobby Kennedy.
Branigin joined the firm, which now bears his name, as a partner in 1938.  He left at the onset of World War II to serve as a lieutenant colonel in the Judge Advocate General's Department, rising to the position of Head of the Army's Transportation Corps and returned after the war to continue his practice of law, becoming a pivotal figure in the Lafayette business and legal community. 
In 1964, Branigin was elected the 42nd Governor of the State of Indiana.  Following his term, he again returned to his corporate law practice at Stuart, Branigin, Ricks & Schilling in 1969.  In 1982, the firm changed its name to "Stuart & Branigin" in recognition of Allison Stuart's and Governor Branigin's integral roles in the shaping of the firm.  Continuing in the tradition of both men, the firm has expanded along with the Greater Lafayette community.  Stuart & Branigin has represented, and continues to represent, local and national leaders in transportation, higher education, manufacturing, healthcare, banking and technology.