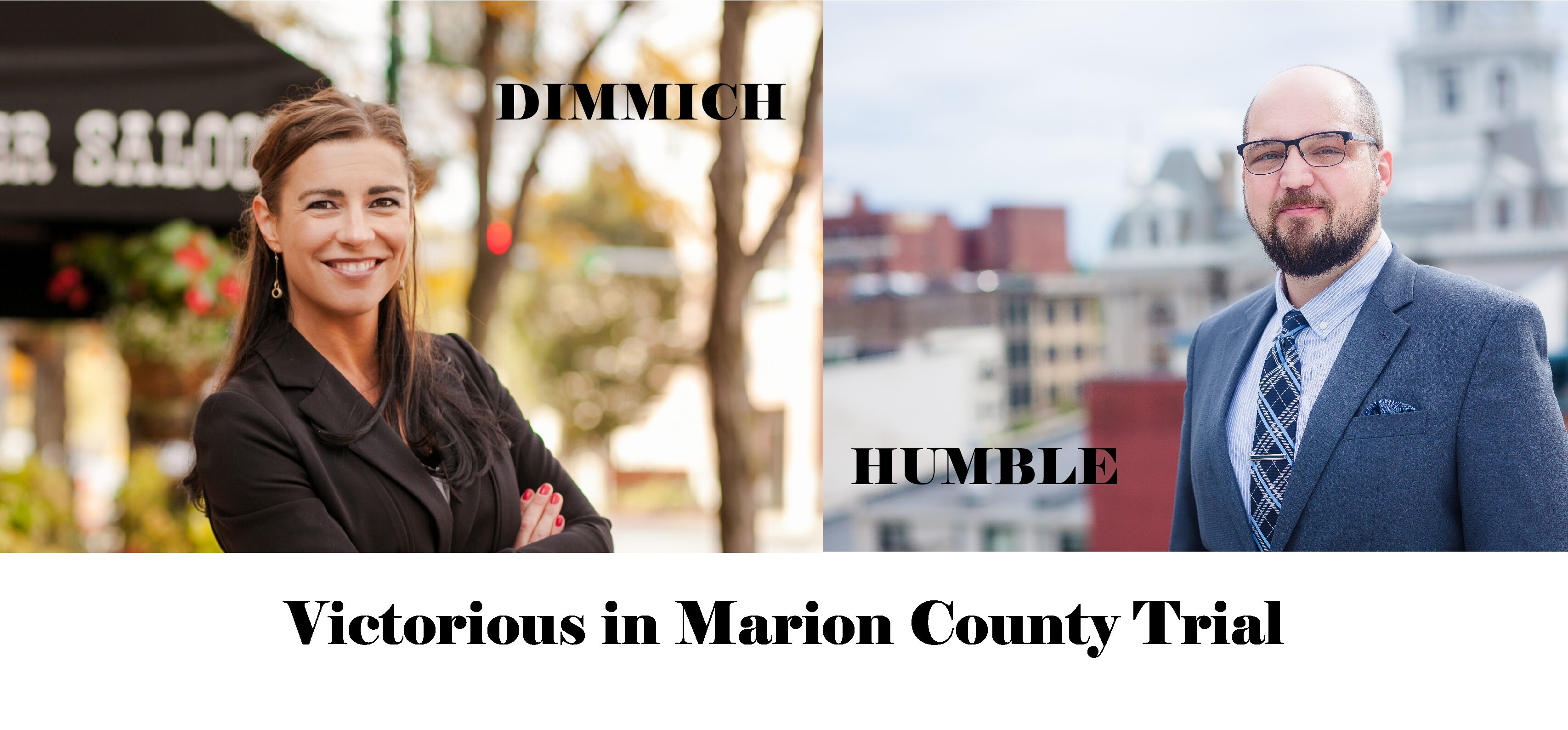 On August 19, 2022, Attorneys Sarah Dimmich and Matt Humble secured a defense verdict in favor of CSX Transportation, Inc. This victory came at the close of a four-day jury trial conducted in the Marion Superior Court in Indianapolis. The matter is currently pending appeal.
The plaintiff in this case was a roadway mechanic who alleged that he was injured in June of 2016 when he fell from the rear bumper of his company-issued mechanic's truck while retrieving safety cones from the truck's bed. The rear access system on this truck utilized a fold-down step, a diamond tread plate bumper, and a series of handholds. Plaintiff claimed that the bumper and handholds had become slippery due to a light rain. The truck was roughly a year old. No damage or defect was ever identified as being a cause or contributing factor for Plaintiff's alleged fall.
Plaintiff's primary theory of liability was that CSX should have installed cone holders that would have enabled him to retrieve his safety cones without accessing the bed of the truck. Plaintiff's attorneys argued that the truck was not reasonably safe in the absence of cone holders or a similar housekeeping device. The Stuart & Branigin team countered with evidence and argument showing that the truck and access system were reasonably safe and that Plaintiff's alleged injury was not foreseeable.
During closing, Plaintiff asked the jury for an award of $1.6 million. The jury deliberated for less than an hour before returning a verdict in favor of CSX. Plaintiff has since filed a notice of appeal. We look forward to announcing an appellate victory in the coming months.
For those interested in viewing the Court's records, this case is styled as Kirlin v. CSX Transportation, Inc., Case No. 49D12-CT-022280, Appellate Case No. 22A-CT-02248.
Stuart & Branigin is committed to the defense of its railroad clients. Our attorneys have critical expertise and background in the industry, and our firm has a rich history of representing railroads of all sizes, in Indiana and beyond. Railroads in need of representation are invited to contact Ms. Dimmich, Mr. Humble, or any of the other attorneys in our Railroad and Trucking service group to discuss how Stuart & Branigin can help.

Stuart & Branigin was founded in 1878 in Lafayette, Indiana. Our experienced and knowledgeable lawyers provide trusted counsel to local, regional and national clients. Our firm is composed of five practice groups, Corporate and Non-Profit, Litigation, Personal Injury, Private Client Services, and Transportation.