Indiana High School Mock Trial, Best in Country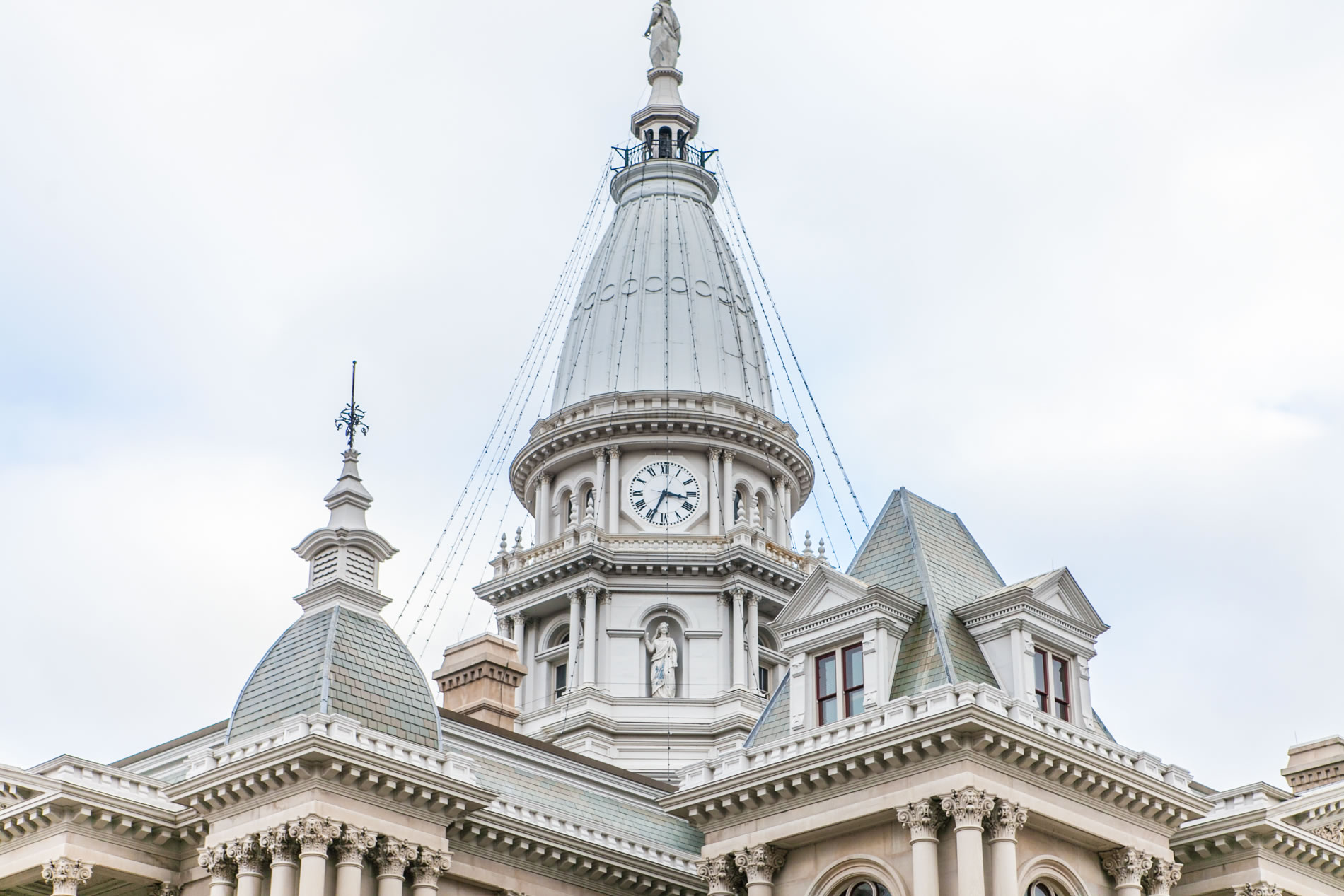 For the second time in three years, Indiana has been crowned champion at the National High School Mock Trial Championship. This year's competition was held in Phoenix, Arizona. The students had to compete in four complete trials in two days before advancing to the championship round in which they defeated the team from Missouri. Competing in the competition were teams representing forty-eight different states, territories and countries, including teams from as far away as South Korea and Australia. Over 3,000 high schools around the country have Mock Trial programs and it is considered one of the most challenging academic competitions for high school students.
This is Indiana's second National Championship – the first occurring in 2009 in Atlanta, Georgia. In the past ten years, the team from Indiana has placed in the top ten teams nationally nine different times. This streak of top ten finishes has led to Indiana being regarded as one of the best programs in the country. What makes the Indiana program unique is that it is run completely by volunteers. In most states, the Mock Trial Program is run by the education wing of the state bar association or similar organization with paid staff members. The Indiana program is run by a volunteer board comprised of attorneys Susan K. Roberts, Indiana's State Coordinator, of Lafayette, Ann Marie Waldron of Indianapolis, Scott Keller and Peter Horvath of South Bend and Penn High School Principal Steven Hope.
John Adams High School from South Bend won the Indiana State Competition held in Indianapolis in March to earn the right to represent Indiana at the National Competition. The Indiana team is coached by retired Indiana University Law Professor John Scanlan, Attorneys Erin Linder and Andrew Jones, Drama Coach Lucas Burkett, and Teacher Heath Weaver.
The competitors are provided a legal case to try to a jury. Competitors of each team assume the roles of attorneys and witnesses and are required to perform every aspect of a full jury trial in the course of two to two and a half hours. This year's national case challenged the students with a complex factual scenario and legal issues involving environmental effects of Uranium Mining on the land of a fictitious American Indian tribe.
In the Championship round, the Indiana team squared off against the Missouri State
Champions in the Sandra Day O'Connor United States District Courthouse in Phoenix. Retired Supreme Court Justice Sandra Day O'Connor attended the Awards Ceremony where the Indiana Champion Team was honored along with the other top ten team finishes. Justice O'Connor, a tireless crusader for Better Civic Education, applauded the Mock Trial Programs and Competitions throughout the Country.
FOR IMMEDIATE RELEASE
FURTHER INFORMATION, PLEASE CONTACT:
ANN MARIE WALDRON
Tel: (317) 587-7820